The Asia-Pacific Symposium on Applied Electromagnetics and Mechanics (APSAEM 2018) is the ninth symposium devoted to topics on electromagnetic phenomena, both low and high frequencies, and applications in electrical, mechanical, and communication systems. The purpose of the symposium is to exchange scientific results and to promote the friendship between the countries in AsiaPacific region. The first symposium was held at Adelaide, Australia in (2000), the symposium then moved to Kanazawa, Japan (2002), Auckland, New Zealand (2004), Sydney, Australia (2006), Bangkok, Thailand (2008), Kuala Lumpur, Malaysia (2010), Ho Chi Minh City, Vietnam (2012), Taichung, Taiwan (2014), and Yogyakarta, Indonesia will be the host for the ninth symposium 2018. The symposium is one in a series of events sponsored by the Japanese Society of Applied Electromagnetics and Mechanics.
Topics will include the  following: • Computational electromagnetics • Inverse problems • Characterization and modeling of electromagnetic materials • Magnetic sensors and measurement • Nondestructive testing • Applications of electromagnetic phenomena • MEMS • Electromagnetic and electromechanical devices and systems • Electromagnetic actuator and applications of permanent magnet • Applications in power, electronics, and control systems • Power electronics and drive systems. • Electromagnetic environment and control • Electromagnetic compatibility (EMC) • Applications of electromagnetic to medical treatments • Micro waves and antennas, terahertz applications • Applications in telecommunication • Electromagnetics and electromechanical education • Magnetic fluid • Renewable energy • Miscellaneous
Plenary and Keynote Speakers
Prof. Athanasios G Mamalis
Plenary Speaker
Scientific Director of the Project Center for Nanotechnology and Advanced Engineering, NCSR Greece
---
Prof. S. Mukhopadhyay
Keynote Speaker
Professor of Mechanical/Electronic Engineering, Macquarie University, Australia
---
Prof. Harwin Saptoadi
Keynote Speaker
Professor of Mechanical Engineering, Universitas Gajah Mada, Indonesia
---
Prof. Toshihiko SUGIURA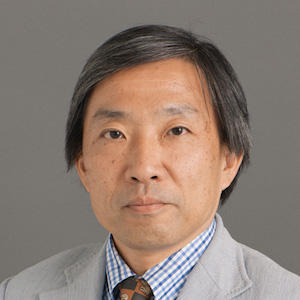 Keynote Speaker
Professor of Mechanical Engineering, Keio University, Japan
---
1. Download the paper (2 pages digest) template.
PDF
|
MS Word
2. Register and Submit the paper (2 pages digest) and fill the
form of registration and submission
3. Wait for the announcement
4. Make the Bank Transfer and fill the
form of payment
5. Wait for the schedule presentation and see you at APSAEM2018
note:
Please explore the map above for hotel accomodation either at the venue or nearby
• Computational electromagnetics
• Inverse problems
• Characterization and modeling of electromagnetic materials
• Magnetic sensors and measurement
• Nondestructive testing
• Applications of electromagnetic phenomena
• MEMS
• Electromagnetic and electromechanical devices and systems
• Electromagnetic actuator and applications of permanent magnet
• Applications in power, electronics, and control systems
• Power electronics and drive systems
• Electromagnetic environment and control
• Electromagnetic compatibility (EMC)
• Applications of electromagnetic to medical treatments
• Micro waves and antennas, terahertz applications
• Applications in telecommunication
• Electromagnetics and electromechanical education
• Magnetic fluid
• Renewable energy
• Miscellaneous

175 USD (student): before 5 june 2018
225 USD (early registration): before 5 june 2018
275 USD (normal participant): before 10 july 2018
300 USD (on the spot of conference, cash): 24 july 2018

Rp 2.000.000,- (Indonesian participant)
Rp 1.000.000,- (Indonesian student)

50% discount for additional papers

Conference fees covers:
conference kit, USB flash drive proceeding (2 pages each papers), gala dinner, lunch and coffee breaks

Publications Fee (separate):
at cost, depend on the journal

Technical Tour Fee (separate):
at cost, depend on the facilities and services
1. The registration fee applies for 1 (one) paper under a 1st author.
2. Any corresponding bank charges and transfer fees must be paid by the registree.
3. The payment for registration fees of the accepted papers must be made 5 june 2018 (early bird), and 10 July 2018 (normal).
4. For payment via bank transfer, please note the first/corresponding author last name for reference.

| | |
| --- | --- |
| Bank Name | : Bank Negara Indonesia |
| Account Name | : Muhammad Agung Bramantya |
| Account Number | : 0186011667 |
| Branch | : UGM Yogya |
| Swift Code | : BNINIDJA |
after make bank transfer, fill the form of payment below along with scanned proof of payment on the attachment file
15 April 15 May, 2018 Submission

Deadline of a two-pages (A4 size) digest submission

31 May, 2018Acceptance

Digest acceptance notification

5 June, 2018 Early Registration

Early bird registration & payment deadline

5 July 2018 Normal Registration

Normal registration & payment deadline

10 July 2018 Camera Ready Format

Final submission deadline of two-pages digest for proceeding (camera ready)

24 July 2018 Full Paper Submission

Full paper submission deadline (for peer review of JJSAEM)

24-27 July 2018Conference

APSAEM 2018 conference dates (Tue-Fri), Yogyakarta, Indonesia
7TH APSAEM 2012. The Asia-Pacific Symposium on Applied Electromagnetics and Mechanics (APSAEM12) is the seventh symposium devoted to topics on electromagnetic phenomena, both low and high frequencies, and applications in electrical, mechanical, and communication systems. The purpose of the symposium is to exchange scientific results and to promote the friendship between the countries in Asia-Pacific region. The first symposium was held at Adelaide, Australia in (2000), the symposium then moved to Kanazawa, Japan (2002), Auckland, New Zealand (2004), Sydney, Australia (2006), Bangkok, Thailand (2008), Kuala Lumpur, Malaysia (2010), Ho Chi Minh City, Vietnam (2012).

HO CHI MINH CITY, VIETNAM
8TH APSAEM 2014. The conference is organized by the National Chung Hsing University (NCHU), Taiwan. The university established in 1919 is a comprehensive university where one can study a wide range of disciplines such as agriculture, science, engineering, literature, law and politics, business management, and the veterinary medicine. The academic goal of the university is to nurture young adults to have knowledge of both science and humanities, capability to communicate and innovate, and a global vision tempered by a consciousness of social responsibilities.



TAICHUNG, TAIWAN